DIN GIOR tattoo & piercing - PREMIUM TATTOO CLUB, we will be familiar. You are here because you do not trade for quality. In the work of the Tattoo, the DIN GIOR studio applies the experience of the United States and European Union countries. Perfection is a priority goal. Smiles on the faces of guests, genuine surprise and joy are raised in a paradigm by the studio! We pay great attention to cleanliness in the studio, we use only disposable high-quality consumables and professional expensive equipment.
    Tattoo is our passion and our life!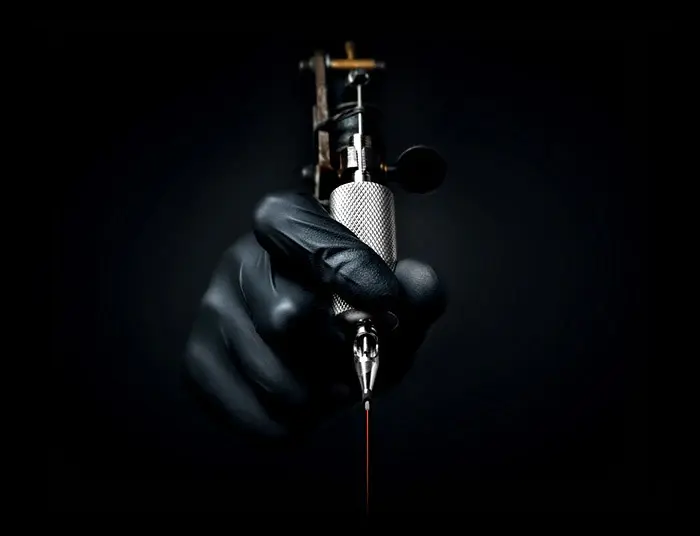 Decisive First!
We, like all artists, love our work and want the tattoo to please you all our lives. Therefore, even if you are a little scared - it's not scary - it's exciting! 🙂
Sketch selection is a very interesting thing. You can shovel a bunch of examples, but you can't find what you like. But you just have to cross the threshold of our studio .... We will inspire you.
With the help of leading questions, we will eliminate everything that is not needed, select the options and choose only what will be to your liking. (We have everything for everyone!)
Every artist in our studio is a designer. The sketch that you choose will be placed by the master on your body in such a way as to emphasize all the advantages, or vice versa, to hide some kind of flaw.
In our studio we print a sketch in the right size, try it on. And you will see how much you like it. If not, we will search further))
As soon as you choose a sketch, the master will carefully transfer it to the skin, if necessary, anesthetize, prepare the place of work. We have the coolest couches in the studio. You can even sleep comfortably during a tattoo session.